Pulling Wires and Cables Through Walls has Never Been Easier!
More Reasons to use Thread-iT:
Gets wire through old holes that are ragged or partially blocked.
Easy to grip, and long enough for both hands.
Doesn't require sheath stripping.
Won't release the wire even with substantial tugging - it must be cut off or unthreaded.
The screw end can be used to mark or start holes.
A compact 12" version is used when corners or a wall block the use of the 24" tool.
A 24" long version to thread all the way through mobile home floors or thick ceilings.
Now, due to customer demand, a 36" version is available for extra long reaches.
For safety purposes, leave a short strip of wire or TV cable on the screw end of the tool. When through using the tool, simply cut off the wire or cable a little past the end of the screw.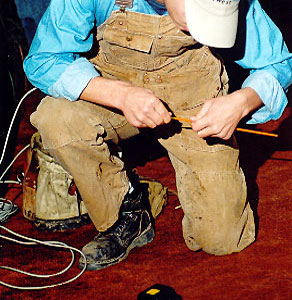 Attaching wire to the tool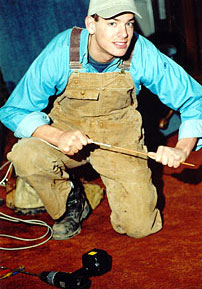 Testing the tools grip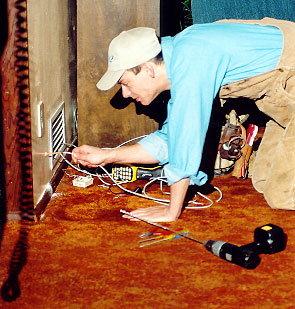 Threading the wall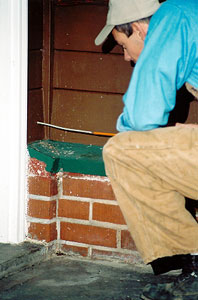 Pulling the tool through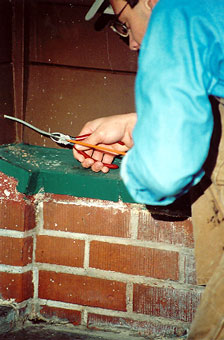 Cutting the wire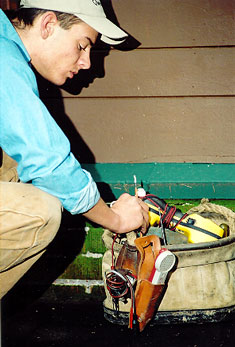 Job completed